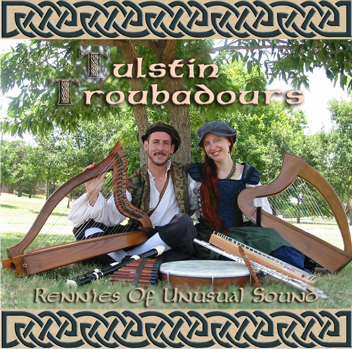 McDade, TX // Sat & Sun 3.2.19 - 4.21.19 & Fri 3.22.19 // Sherwood Forest Faire
We'll be returning to this faire with shows at the Horseman Stage at 11, 2:45, and 5:15, at the Villager's Stage at 12, and at The Grove Stage 12:45 Order tickets here. 1883 Old Hwy 20, McDade, TX 78650
Remaining 2019 Scedule TBA!

Want to see the Tulstin Troubadours in your city? To get us in your home, cafe, or community, send us an email and include the name of your city/state (or country) in the subject line.